Isaan/อีสาน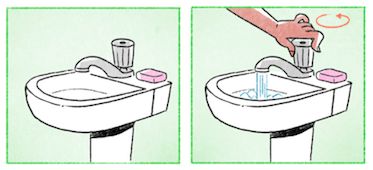 Isaan language
Isaan is a variety of Lao spoken in North-Eastern Thailand. It is primarily a spoken language. There are various dialects and no universally accepted standard. This website is concerned with the variety spoken in Khon Kaen province.
Materials
On this page, I share recordings and other documents which I use to learn Isaan. It goes without saying that these materials are somewhat artificial and leave many areas of real communication uncovered. They are tailored towards my own needs and interests. While I try to be accurate, transcripts and vocabulary glosses are constantly evolving and should be taken as indicative only. Nevertheless, I hope that learners interested in Isaan will find these materials useful.

There's a tone guide with recordings explaining the tones and the spelling system used on these pages. There's also an illustration for Gedney words which can be used with other Tai varities. Then there's a dictionary with the words of the published recordings; as I publish more recordings, the dictionary will grow.

The first category of recordings are stories — unscripted narratives of memories or other experiences; stories are usually difficult and can be fast-paced. Then there are vocabulary recordings explaining or exemplifying specific words. These recordings seem to be less difficult but aren't easy either. Next are question and answer style recordings based on a set of 800 illustrations — basic vocabulary. These recordings are relatively easy, highly repetitive and a good starting point for beginners. Finally, there are recordings of communicative functions, also based on a set of illustrations and of medium difficulty.

Native speakers
For a brief description see the Native Speakers page.
Type of material
Item
Link
Tone guide
Isaan Tones — description of the tones and explanation of the writing system
Recordings of the Gedney word list (A1234, B1234, C1234, DL1234, DS1234)
Gedney word list — illustration
Dictionary
Isaan-English dictionary for the published recordings
Stories
Childhood memory: jumping off a tree branch into a pile of straw, branch breaks
Dog getting dirty
Vocabulary recordings
อ้าซ่าว่า = to stand open (also: งับ = to close)
เห็นอยู่ติ, กินเข้าบ่, ไปนำบ่, นอนแล้วติ, ไปตั๊วะ/แม่นตั๊วะ
สะออน, ออนสอน
ตำบักหุ่ง = papaya salad
ปากเป็น
มื้อนี้, มื้อวาน, มื้อก่อน, มื้ออื่น, มื้อฮือ
เข้างาย, เข้าสวย, เข้าแลง
เมี้ยน
Planting rice
Basic vocabulary
Chopsticks, noodle soup, to break
Cat, to sit, to jump, chair, to sleep, to eat, fish, to walk, to look at, bird
Bowl, rice, to pour, water, to wash/clean, to stack up, to fall, to break
Flip flop, to put on, to take off
To stand, shirt, to take off, to put on, trousers
Bottle, water, to open, to pour, glass, to drink, trash
Motorbike, to ride, up, down, hill
TV, remote control, to switch on/off, to watch TV
Chili, to cut, to eat, spicy
Moon, sky, sun, to rise, to set
Shoe, to put on, to take off
Book, book shelf, to take, to open, to read, to close, to put away
Mortar, pestle, chili, to pound
Long/short, trousers, shirt
To open/close, door, key
Pig, axe/hatchet, to kill, meat, meat sticks, to roast/grill
Window, to open/close
Tall, short
Sink, tap, to open/close, soap, to wash
Pen, noteblock, to write, to draw
Daytime, sun, cloud, rain, lightning
Large/small, fish, ball
Onion, garlic
Bed, to sleep, to dream, cat
A/C, remote, cold, bedroom, bed/pillow/blanket, to switch on/off
Chicken, to run, to eat
Noodle soup, chicken, pork, chili
Box, TV, to plug in
Toothbrush, toothpaste, to brush one's teeth
Ear, to hear/listen, radio, music, headphones
Airplane, to fly, to land, to fall/crash
Lime, sour, to squeeze
Leaf, tree, lotus, frog
Bottle, expensive/cheap, car, crab, noodle soup
Dog, bone, cat, to chase, to run
Light, switch, to switch on/off, bright/dark
River, bridge, to cross, to walk, bike, motorbike, car
Radio, to switch on/off, quiet/loud
Fork, to eat, to clean/wash
Noodle soup, to order, to eat, money, to pay
Pan, to fry, gas, fish
To love, mother/child, ice cream
Box, ball, flip flops, pot
To feed, chicken, fish, dog, bone, rice, child
Candle, to light, match, lighter
Incense stick, to light, match
Egg, duck, chicken, to knock open, to fry
Mosquito, to bite, blood, to slap
Boy, girl, to stand, thin, fat
Train, station, to arrive/depart, truck
Alarm clock, to sleep, to get up
Pot, to cook
Heavy, light, to weigh, stone, to lift
Ladle, pot, spoon, coffee, to stir
Watermelon, soft drink, yes
Mouth, to speak/talk
Leg, foot, knee
To sit
Water buffalo, grass
Phone, to call, to talk
To follow, water buffalo, duck
Paper, pen, to write, scissors, to cut
Nose, to smell, flower, to stink, to defecate
Young, old
Clock, hour, minute
Bag, key, to lock
House, rain, water jar, bucket, to scoop
To sell, to buy, fish, bottle, shirt
Tree, leaf, wind, to blow
Bus, to get on/off, bus station
Family, father, mother, sister, brother
Sleeping place, cat, to jump, to sleep
Fan, to switch on/off
Coffee, sugar
To swim, fish, duck, turtle
Hair, short/long, to wash, to cut
Ice cube, to melt
Laundry, to wash, to dry, to fold
To smile, to be sad, to cry, to be angry
Road, car, pot hole, junction
Notebook, to charge
Doctor, patient, medicine
To smile, to cry, sad, angry
Coconut, to cut, drinking straw, to drink
Island, beach, wave
House, roof, stairs
Motorbike, petrol gauge, petrol station
Hand, thumb, index finger
Tongue, taste, lime, sour, chili, spicy, salt, fish sauce, salty, sugar, sweet
Skirt, short, long
To pray, to put the hands together in prayer position, Buddha statue
Calendar, day, week, month, year
House, village, town
No, watermelon, soft drink, to play ball
To pull, rope, toy car, dog, tug-of-war
To sing, singer, microphone
Tree, forest, to cut
Sister
Dead, pig, bird, person, candle
Knife, blood, finger, needle, to hurt
School, student, teacher, to pay respect
Elephant, trunk, to sit, to pull, log
Beer, glass, ice, to drink, drunk
Toilet, shower, to shower, to dry oneself
Book, small, large, cloth/towel
Cold, warm/hot
Lake, boat, duck, to swim
To plough, to plant, to harvest
Hospital, ambulance, doctor, nurse
Back, neck
I, you
Eye, to look, to close the eyes
To throw and catch a ball
Ice cubes, ice cream
To grow, tree, person, fish
To work out/exercise, to swim, to lift weights
To think
To cry
Brother
Spade, to dig
Money, bank, ATM
Police, to stop, car, whistle, to arrest, criminal
Shop/store, food stall, clothes, hairdresser
Newspaper, to read
Mat, to sit, to eat
Head, nose, ear, mouth
To dance
Fire, paper, campfire, house, to extinguish
Picture, camera, to take a picture
To stand, sidewalk, car, dirt, trousers, to splash
To build, house, bridge, wall
Movie, to watch, notebook
To push, box, car, flat tyre, wheelchair
Monk, to good to receive food offerings, Buddha statue, temple, stupa
Map, river
To smile
To lie, sofa, to read, book, tiger, cat, to sleep
Tooth, to eat, meat balls, dog, to bite, leg
Phone, battery, running low/out of battery, to charge, full
Tuk tuk, driver, passenger
Moustache, beard, to shave, razor, razor blade
Pond, water, shallow, deep
Rainy season, dry season
Cloud, sky, airplane, bird, to fly
Car, to overtake, motorbike, boat
Clock/watch, time, minute
To hang, picture, monkey, branch, socks
Mountain, high
Old, new, car, shirt, house
Shoulder, left, right
Alms bowl, monk, to open, food, to close
To exercise, strong/strength
Warm/hot, just right, cold, degree
Waiter/waitress, tray, to serve, drinks, food, bill
Stone, to lift, to put/set/lay down
Ring, gold, to put on
To study, book
Star, moon, sky
To carry, bag
Needle, thread, button, to sew, shirt
Stairs, to go up, to go down
To smile, to laugh
Poor, rich
Soldier
To get off, car, bus, boat
To fold, shirt, trousers
To paint/colour, flower, frog, temple
Bucket, trash, to put in, to smell, to close the lid
To wash one's face, to brush one's teeth, to comb one's hair
Heart, brain
Skin color
To dig/plough, to plant
Half, onion, banana, melon
To give, present, flower
To dream, cat, fish, dog, bone, girl, school
Morning, noon, afternoon, evening
Foot, sock, shoe
Market, trader, to sell, fruit, pork
To shower, to wash oneself, bowl
To greet/pay respect
Motorbike, horn, loud, TV, pick-up truck, drum
Garlic, to peel, to cut/slice
To dry oneself/wipe, hand, body, towel
Car, bus, to drive
Tube, toothpaste, to open, to press, toothbrush
Room, floor, wall, ceiling, door, window
Cabbage, to cut in half
Where is? What time is it?
To get in/on a car, bus, boat, to board
To peel, banana, mango, garlic
Bicycle, wheel, chain, saddle
Communicative functions
Expressing thanks (1)
Expressing thanks (2)
Greetings and leave takings (informal)
Greetings and leave takings (formal)
Introducing someone else to others
Introducing oneself to others